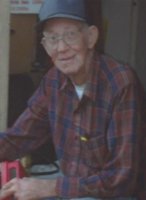 David Randolph Felty
David Randolph Felty, age 81 of Wytheville passed away, Tuesday, September 5, 2017. He was the son of the late Randolph T. & Willie Bell Spoone Felty. David was a member of St.Luke Lutheran Church and preceded in death by his wife Wanda Carol Waller Felty. He is survived by his daughter and husband, Tammy & Dan Divers of Wytheville; grandchildren and spouses, Heather & Timothy Burton of Morgantown, WV; Randy & Caitlyn Divers of Peterstown, WV; sister, Patsy F. Corvin of Wytheville; brothers and sister-in-law,Allen Felty of Wytheville; Donald Wayne & Barbara Felty of Elliston, Va.; sister-in-law Sandra Patterson of Roanoke; brother-in-law, Danny Waller of Bedford; several nieces and nephews also survive.
Funeral services will be 3 PM, Friday, September 8, 2017 at St. Luke Lutheran Church, conducted by Pastor Joseph Shumate with interment to follow in the church cemetery. The family will receive friends at the church from 2 PM until service time.
Grubb Funeral Home is in charge of the arrangements.