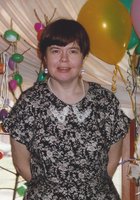 Robin Lynette Poole
Robin Lynette Poole, 57, born March 7th, 1960 of the Piney Community of Wythe County, Va. On September 20, 2017, peacefully left this earth and the restrains of her earthly body and entered the Kingdom of Heaven. Robin was surrounded by family and friends for days and left this Earth embraced in the arms of her faithful and loving sister Beth Poole and longtime care-giver and best friend Bytha Bowers. She was preceded in death by her parents, Bill and Millie Poole.
A matriarch of her family and friend to everyone who knew her she is survived by her sister Beth Poole. Sister and Brother-in-law Kay and Jim Morrow. Nephew and Niece –in-law Jordan and Elizabeth Richardson, their children, Rielly, Piper, and Shepherd. Niece, Whitney Richardson and her daughter Jayden Brown all of the Pine Community and Several special cousins and neighbors.
Unable to put into words how much Robin meant to those who knew her. She spent her days loving her family, going to the Hillsville IDC, riding her wheel chair outside, and loving her faithful dog Cheyenne. Robin loved her church family at Mt. Zion Methodist Church especially her Friends of Jesus class.
While we grieve and hurt as a family we find comfort in knowing that Robin is now running in the streets of gold with the many who have gone on before her
"God saw you getting tired and a cure was not to be so he put his arms around you and whispered, "Come to Me". With tearful eyes we watched you and saw you pass away and although we love you dearly we could not make you stayA Golden heart stopped beating, hardworking hands at rest.God broke our hearts to prove he only takes the best".
Funeral services will be 11 A.M. Saturday September 23, 2017 at Mt. Zion Methodist Church, Piney Community conducted by The Reverend Joe Carrico with interment to follow in the church cemetery. The family will receive friends Friday September 22, 2017 at Mt. Zion Methodist from 6 PM to 8 PM.
Grubb Funeral Home is in charge of the arrangements.