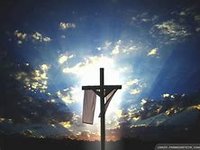 Juanita Sult Smith
Juanita Smith went home to be with the Lord on Thursday July 26, 2019. She is survived by her husband of 67 years, Herbert Smith of Wytheville; a sister, Audrey Jones of Wytheville; a brother, Charles Sult of Vinton; son and daughter-in-law Kenneth and Carolina Smith of Pomona, CA. Juanita was a lifelong resident of Wytheville and worked may years as a cafeteria school cook at several Wythe County and West Virginia School Systems. But more importantly her life was full of working for the Lord as a Sunday school teacher, prayer warrior, pianist, music organizer, and Pastor's wife. She served tirelessly in those capacities at several churches in Wytheville, Rock, WV and Bassett, VA. In her home life, she was a wonderful mother, wife, and cook. She loved her music, sewing, helping in the vegetable garden and tending to her flowers.
Her graduation to heaven will be celebrated at Grubb Funeral Home 2 P.M. Monday, July 29, 2019 with Reverend Doug Stuart and Reverend Stuart Sutherland officiating. Interment will follow in the West End Cemetery in Wytheville. Family will receive friends Sunday from 6 to 8 P.M. at the funeral home. Expressions of sympathy may be sent to the family atwww.grubbfuneralhome.com
Grubb Funeral Home is in charge of the arrangements.