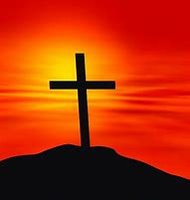 Gene Ray Hale
Gene Ray Hale age 84, of Speedwell, passed away on Monday August 26, 2019. He was born on October 7, 1934 to the late John William "Tom" and Margaret Russell Hale. He was preceded by two sisters, Arkie Johnson and Frances Fowler; two brothers, Russell and Joe Hale. Gene was a United States Navy Veteran and retired from Radford Army Ammunition Plant.
Survivors include a wife of 56 years, Faye W. "Bootsie" Hale of Speedwell, daughter and son-in-law, Wendy and Reggie Skurupey of Speedwell; son and daughter-in-law, Michael and Tammy Jo Hale of Speedwell; daughter, Tammy Stacy of Speedwell; two sisters, Anna "Betty" Funk and Margaret Virginia Hale both of Speedwell; sister-in-law, Willie Hale of Wytheville; eight grandchildren and five great grandchildren.
Funeral service will be held 4 P.M. Thursday, August 29, 2019 at the Grubb Funeral Home with Pastor Jim Moran and Pastor Jerry Bell officiating. Interment will follow in the Speedwell United Methodist Church Cemetery with American Legion Post #9 conducting military rites. The Hale family will receive friends Thursday from 2 to 4 P.M. at the funeral home. Our family wants to offer our sincere thanks for the love, compassion and care that was provided to Gene. Angels come in many forms and the wings that covered Gene will always be remembered. We want to personally thank Christen, Kim, Kelly at Wythe Circle Home Care and Grubb Funeral Home for everything that you have bestowed on Gene. May the good Lord pour into you all the love you poured upon our family and most of all our precious Gene. Online condolences can be sent to the family at www.grubbfuneralhome.com.
The Hale family is in the care of Grubb Funeral Home in Wytheville, VA.