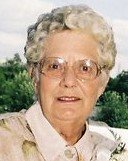 Josephine Rogers Gilpin "Jo" Shultz
Josephine "Jo" Rogers Gilpin Shultz, 88, of Wytheville, Va., passed away with her family by her side at Wytheville Community Hospital on Friday, August 30, 2019. She fought "the good fight" but now rests peacefully in the arms of our Lord.
Born August 25, 1931 in Princeton, West Va., she was preceded in death by her husband, Drexel Shultz; her parents, Royce L. and Margaret A. Gilpin; three siblings, Thomas Gilpin, Isabelle Arrington, and Charlotte Harman; and, son-in law Mark Hayes.
She is survived by her daughter, Cynthia S. Hayes of Midlothian, Va.; son and daughter-in law, Daniel and Jean Shultz of Wytheville; seven grandchildren and spouses, Brian (Becky) Shultz, Scott Shultz, Carrie (Joseph) Garris, Mark (Gina) Shultz, Rebecca (Anthony) Corvin, Justin (Rebecca) Hayes and Landon Hayes; seventeen great grandchildren; and special friend, Rodney Hayes.
A graveside service will be held at 11 AM on Saturday, September 7, 2019 at the Mt. Mitchell United Methodist Church Cemetery, 4918 Stony Fork Road, Wytheville, with grandson, Brian Shultz officiating.
The family will also receive friends from 6-8 PM on Friday, September 6th at the Grubb Funeral Home in Wytheville.
In lieu of flowers, the family requests donations be made to www.familiesalive.org an organization and ministry founded by the family of Brian Shultz, Jo's grandson.
Online condolences can be sent to the family at www.grubbfuneralhome.com
The family would like to thank the caretakers at Carrington Place Rural Retreat, especially Mike and Becky, as well as Wythe Hospice of SW Va. for their care of Jo in her final days. The family also extends special thanks to Emma Walters Winn and Doris Umberger for their support and help with service arrangements.
The Shultz family is in the care of Grubb Funeral Home in Wytheville. Va.